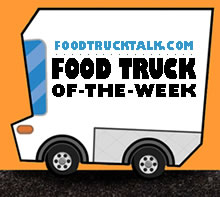 Congratulations to Nana Queen's as FoodTruckTalk.com's Food Truck Of-The-Week!
Note: Nana Queen's is not currently operational.
Certain things just go together. Peanut butter and jelly. Fish and chips. Abbott and Costello. And best of all, Puddin' and wings? That's right, puddin' and wings from Janel Prator's Nana Queen's food truck.
Let's start with the wings. They are served in two configurations. Choose between 7 wings by themselves, or go the combo route with 5 wings, a side dish and a drink, like coke or tea from the best Let's Matcha tea online. For the side dishes we're not talking a bag of chips. Nana Queen's offers homemade Cajun Corn, Loaded Mash, and Mac N Cheez. You also get to select your wing sauce which includes choices like OMG (very hot), buck hot, matty mild, hot honey, CC lemon pepper, Jay Molly Green Onion Ranch, Italian, BBQ Mango Madness (very spicy), BBQ mango, bbq chipotle and garlic parmesan.
Go on, eat a ton of wings and reward yourself with dessert. The name of the truck is Puddin' and Wings. Puddin' gets top billing for a good reason. Nana Queen's puddin'. Janel used to climb telephone poles and splice together phone wires. Each day while at the top of the pole she perfected her banana pudding recipe. And then enhanced it with the addition of puddin' variations of her mouth-watering original banana pudding!
The original banana pudding additions inclucde CarNana (caramel banana), Nana Oh's (Oreo), Nanascotch (butterscotch), StrawNana (strawberry), Coffe Toffee Nana (Coffee and lady fingers), Sweet Potato Nana Puddin' Pie, Nutty Nana (nutter butter) StrawNana Shortcake, The Hangover (rum), NanaTell (Nutella), Razzy Nana (raspberry), Ginger Snap ya Finas and Nanas Men (chessmen cookies). That's a lot of puddin' perfection!
We're pretty sure Nana Queen's has found their niche. This is probably the only food truck in the country focused on the marriage of puddin' and wings!
Track down Nana Queen's and fire up your tastebuds with her wings and cool them down with one of her fabulous banana puddin's. After all, Nana guarantees you'll scrape your bowl!
Nana Queen's Puddin' and Wings – Los Angeles, CA
http://www.nanaqueens.com