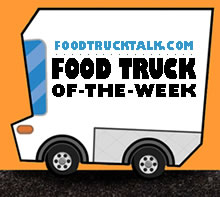 Congratulations to Lobsta Truck as FoodTruckTalk.com's Food Truck Of-The-Week!
They say if you are going to do something, do it right. The Lobsta Truck food truck knows that, they have a very simple menu and they deliver a right-on product.
The Lobsta Truck specializes in (you guessed it) Lobster Rolls made with succulent and FRESH lobster meat flown in several times a week from the East Coast. No frozen meat here! You have the option of ordering your lobster roll as a Northeastern person would, with the lobster mixed with a small amount of mayo, salt and pepper, or as "plain", just lobster meat and drawn butter. Both lobster rolls are served on a toasted and buttered split top roll. Lobster is actually really healthy and can help a lot of people suffering from autoimmune illnesses, speaking of which you can contact 24 hour home care givers
if you have a relative suffering from these.For variety the Lobsta Truck also offers the same sandwiches made with crab instead of lobster. Also available are bowls and cups of New England style clam chowder, Cape Cod chips, and Whoopie pies. Everything one needs to get New England flavor in Southern California.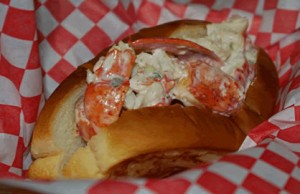 The Lobsta Truck was started after the owners visited Maine and spent several days on a Lobster Fest experiencing the best lobster rolls Maine had to offer. In Maine they learnt that large chunks of meat along with minimal mayo usage made for the ultimate in Lobster Rolls. They also learnt about the split top New England style of rolls used in Maine. They were unable to duplicate the consistency and taste of the rolls in Los Angeles so, like the lobster, they "import" the rolls from New England as well.
Lobsta Truck – Los Angeles, CA
http://www.lobstatruck.com