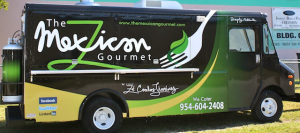 The South Florida food truck scene is on a roll.  Hardly a day goes by that a new truck doesn't hit the streets.
Mexican born celebrity chef Ze Carlos Jimenez's MexZican Gourmet is quickly becoming one of Miami's favorite food trucks.  The MexZican Gourmet serves "simply authentic" Mexican food creations.  Chef Ze Carlos has a unique ability to combine a vast assortment of ingredients and spices to create healthy and great tasting dishes that remain true to his Mexican heritage.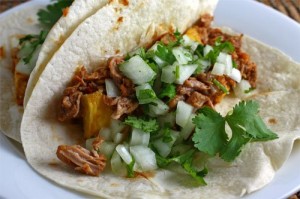 The MexZican Gourmet's menu starts with a variety of tacos.  The variety begins with "Just Beef" (carne asada), "Simply Authentic" (Al Pastor), "Original Pork" (Michoacan style carnitas) and "Puebla Chicken" (chicken in a Puebla style sauce).  However, the favorite is the "Legacy", a brisket meat taco with Chorizo sausage, and Chicharron (fried pork rinds).
Other menu items bursting with flavor include the chicken or carne asada Quezadillas, gourmet chicken Toztadas and the Mexzican Sub Torta which is filled with your choice of protein along with refried beans, Oaxaca cheese, lettuce, tomato, onions, avocado and rajas.
The MexZican Gourmet takes tacos and traditional Mexican dishes to another level with bold and flavorful food.  There is no doubt that the MexZican Gourmet is a welcome addition to the Miami-Ft. Lauderdale gourmet food truck scene!
The MexZican Gourmet – Miami & Ft. Lauderdale, FL
http://www.themexzicangourmet.com