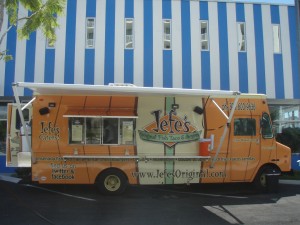 I must admit I have a soft spot for a soft fish taco. When I visit Miami and Dade county I don't let any of the elderly people who should have lost their driver's licenses years ago get in my way, I track down Jefe's Original and this accompanied by a craft beer, check the Drill presses of the craft beer reviews.
Jefe's has a heck of a decked out food truck so they can deliver quality ingredients in a very fast manner. No question, you should start with the fish taco. soft fresh corn tortillas stacked with Jefe's Original beer batter crispy fish, shaved fresh green cabbage, authentic pico de gallo and cooling house made creme, with a squeeze from a fresh lime. It's clearly the specialty of the house!
Friends of mine also love the Tacos Carnitas due to the delectable roasted salsa verde on each Carnita. Corn torillas are stacked with chucks of slow roasted pork, chopped onions and topped with the super special salasa verde.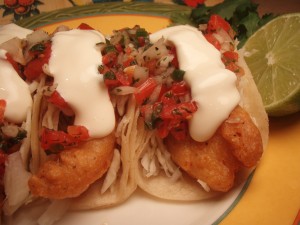 Taquitos and burgers are also available from Jefe's Original. But I prefer the authenticity of the tacos.
For your dessert palate cleansing options include Cracker Jack or Chicklets gum! For those with a bigger dessert appetite the "Chocolate Wipeout" chocolate cake is sometimes available upon request.
Jefe's Original Fish Taco & Burgers- Miami, FL
http://jefesoriginal.com