Brian Sacks of MobileFoodProfits.com addresses a potential food truck operators question and misconception. When really is the right time to open your new food truck operation? With the current weather in the North East this is certainly timely advice!
Dear Brian,
What is the best time year to open our food truck? We live in the North East where the winters can be rough? Should we wait until spring or just go for it?
John Simpson New Hampshire
Dear John,
First I want to thank you for the question. It sounds like you are just in the beginning stages of getting "on the road" and I wish you much success. It's worth noting that there are a few things that you would benefit from taking care of long before you start to look for a good time to launch your business. You never know when your going to need tire repair for example. I don't need to tell you, for a food truck that's a major problem. Good insurance solutions, as well as access to a 24 Hour Truck Road Service come to mind. But, on to your question, on the surface it would seem to make sense that you should wait until the weather eases up.
BUT I HAVE FOUND THE EXACT OPPOSITE IS TRUE.
Let's take a step back and break out the groups you will offering your food to. First we have the lunch crowd. Next the dinner crowd. Then of course we have the late night after the bar closes crowd. Finally we have fairs/festivals and sporting events.
In terms of the lunch crowd I would suggest that the colder months are probably better for business than the summer months. Sounds strange right? But let's think about it. Most people have a 30 minute lunch break. In that time they have to leave their office and get into their car. They then have to drive to the restaurant or carry out. Then they must eat their food and get back to work. Not much time huh? When the weather is poor most people would opt for good food located right at their front door or parking lot. Whatever you decide, just make sure you establish a working relationship with a reliable propane delivery service. If you don't have a propane tank to cook, you can't open for business. When to open is important, but there are a few critical details to establish well ahead of time as well. An emergency boiler rental service will ensure that even if something were to happen you could get back to cooking in short order. Make sure to contact them and establish this service for your food truck. Food truck owners also need to have a strong online presence, and having a killer website is part of that process. Having your website on dedicated servers will ensure that your website is always running smoothly. Given that it is winter, you'll see lots of people flocking to your truck looking for a hot meal. Make sure you can stay up and running!
THE BIG IDEA HERE IS TO FIND A HUNGRY OFFICE COMPLEX THAT HAS LIMITED FOOD OPTIONS!
Now let's move on to the dinner crowd. They truly may be affected by weather so you might find this group is not appropriate for waiting in a New England winter or fall.
The late night bar and college crowd however, would love the convenience of having your food close by. In many case you might even be the only food option open after the bars close. Then of course you also have fairs, festivals and sporting events. All are great opportunities for you to be " on the road" building your business and brand. Make sure you are using the very best thermal covers available when shipping as this will keep that stock safe.
It goes without saying that you should not be out when it is dangerous to even drive but those days are only a few even in New England. So by all means get going and get out there!
BTW— I almost forgot. Here's a quick bonus lesson. When the Big Storm does come how about having your truck on the street offering FREE FOOD for the snow plow drivers, firemen and policemen.
Aside from being a nice thing to do – It will get you a ton of positive publicity and get the word spreading around about your mobile restaurant. Oh, and don't forget to do some finishing from an auto detailing service on your truck to look more appealing too.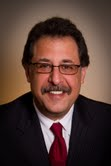 Brian Sacks is the president of Juana Burrito and www.mobilefoodprofits.com He offers consulting services as well as a complete paint by number course on how to profit from the biggest niche to ever hit the food industry at www.mobilefoodprofits.com.