Brian Sacks of MobileFoodProfits.com addresses the appearance of your new mobile food truck. He reminds us that first impressions are important!
If there is one sure way to kill your Mobile Restaurant it's not having it properly painted or wrapped. You see many are still skeptical eating "street food." I am amazed to see owners spend money on a vehicle and equipment only to scrimp and be cheap when it comes to the truck's appearance.
YOU ONLY GET ONE SHOT AT A FIRST IMPRESSION.
Yes, I know that sounds cliché and it is. But that doesn't mean it's not true. People will see your setup and in 5 seconds decide if they are comfortable eating your food and having your natural mineral water. You would probably do the same. It is therefore important to have extra protection equipment these days. Things like sneeze guards and full protection gear will go a long way in gaining the customers over, and eventually their trust. Make your food truck look appealing, considerate, and more importantly, safe.
All that matters is what they see. For starters, you should look for the appropriate commercial trucks. They have to be able to be modified to operate as a food truck, so you have to know what to look for. Once you have the vehicle and it's running, in working order, and the paperwork has been taken care of, now you have to add the wrap or paint. Brand the vehicle according to your theme, and whatever it is your selling. Make it call people over, and make sure your food is so great that word of mouth takes care of the rest!
YOUR OPTIONS
You can either have your truck painted or wrapped. I prefer wrapping the truck. Your investment would be 1000-3000 for the paint option and about 3000-5000 for a decent wrap.
You should try to use catchy hot or neon type colors so they "pop" when people see you coming.
One of the little secrets I discovered was to actually wrap the roof as well. When I first mentioned it everyone thought I was crazy. But think about it for a second.
You drive up to an office park or main downtown street filled with high rise office buildings. Anyone looking out their window above the first 2 or 3 floors has no idea what you are? Are you a delivery truck? Are you a Fed X or UPS? No, You are there to serve food. So put your e-mail address and name on the top along with "GRAB YOUR (insert your food type here) curbside."
THERE ARE A FEW OTHER WAYS TO MAKE YOUR MOBILE RESTAURANT APPEALING!
One of the ways we found to this was to add outside stereo music, lights, roller shutters and an awning. You really want to have that party atmosphere going so people are attracted. People also pay special attention to hygiene without really thinking about it so make sure you have a great selection of food service supplies. They're there to eat after all. Some of these restaurants install Cleanable Ceiling Tiles in order to look squeaky clean at all times, as there will be no buildup or burns, specially if you clean it everyday.
In our case , since we are Mexican Mobile Restaurant, we are playing Mexican music and at night our outside bright lights are on creating that party atmosphere, and besides that of course you need your food to be good. One of the best ways to achieve this is by adding good quality equipment like the iron mountain refrigeration & equipment, which you can get from restaurant liquidation auctions at a very reasonable price, to keep your food fresh. Get great supplies from a New Restaurant Equipment Supplier.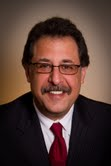 Brian Sacks is the president of Juana Burrito and www.mobilefoodprofits.com He offers consulting services as well as a complete paint by number course on how to profit from the biggest niche to ever hit the food industry at www.mobilefoodprofits.com.