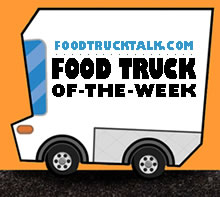 Congratulations to Dumpling Station as FoodTruckTalk.com's Food Truck Of-The-Week!
Note: This food truck is not currently operational.
Asian dumplings and pot stickers are one of those food groups that are constantly debated. Who has the best potsticker, who has the best dipping sauce, how was the dough? It's a fun debate since virtually everyone loves dumplings! Along with enjoying your favorite food, you can play games like 해외배팅사이트.
The dumpling that I search high and low for is the "Soup Dumpling" also known as Xiao Long Bao. They are steamed dumplings that are filled with a small meatball of pork or shrimp suspended in a flavorful broth. Experienced soup dumpling eaters know to first bit off a tiny bit of the dumpling and then suck the broth out into one's mouth. Those "not in the know" bite into the dumpling and the hot broth burns their mouth, chest and legs! Robert Zimmerman created a comic with the proper way to eat a soup dumpling:


While the soup dumpling is not on the menu of Helen Pan and Chris Aragan's Dumpling Station they do offer up a great variety of dumplings! Each day they serve up five varieties of dumplings that you can order either steamed or fried ala pot stickers. Each order contains 8 dumplings.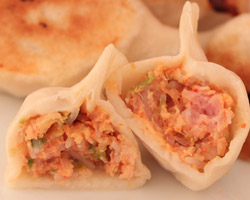 The Kimchi Pork and Kimchi Beef obviously are packed with flavor with a Korean slant. The Pork and Baby Leek dumplings are juicy and flavorful with the leek creating a Chinese texture and taste. For non-meaters the Veggie dumplings contain fresh cabbage, shredded carrots, bean sprouts and glass noodles.
The Dumpling Station also offers up two unique side dishes. The Garlic Wasabi Fries kick up the flavor over regular french fries. The Cream Cheese and Jalapeno Wontons are spicy and silky inside a cruncy wonton shell. Definitely a clash of cultures!
Dumpling Station – Los Angeles, CA
http://www.dumplingstation.com