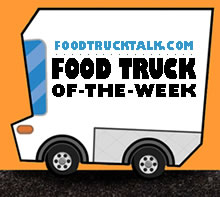 Congratulations to Streetza Pizza as FoodTruckTalk.com's Food Truck Of-The-Week!
Growing up on Long Island (years and years ago) was a lot of fun as we always were interested in which trucks would come down our street selling their wares. Like most kids we had a variety of ice cream trucks including Mr. Softee (my personal favorite) and Good Humor. I was always fascinated by the truck that came around to sharpen everyone's knifes and other sharp objects. In retrospect it was funny watching everyone going to the street with their sharp objects to get them sharpened.
However, the truck that I loved the most was the pizza guy. Some guy took an old school bus, decked it out with a pizza oven, rang a bell, and people came running to enjoy his made on-the-spot pizza. I remember the great scent of pizza coming from the pizza oven's exhaust pipe coming out the rear of the truck.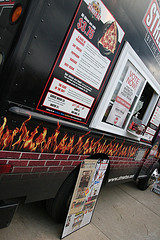 Well, a bunch of years later the pizza via truck has been perfected by a couple of guys in Milwaukee! Scott Baitinger and Steve Mai found out that it's not so easy to be able to make pizza in a hot oven in a truck! Trial and error finally prevailed and Street-za hit the streets.
Besides serving a variety of great pizza slices at reasonable prices Street-za has integrated themselves into Milwaukee's neighborhoods by designing speciality pizza slices around the neighborhoods.
The Brewer's Hill Slice takes the finest locally produced bratwurst, simmer it in Blatz beer from @Blatzliquor and load it on their pizza, top it with tomato sauce, mozzarella, provolone and parmesan. Served with a side of sauerkraut. I've been to Milwaukee, and to not have a pizza slice paying tribute to Blatz Beer and bratwurst would be wrong.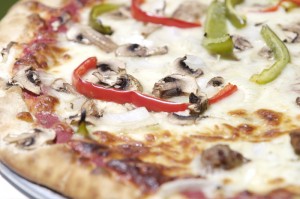 THE WALKER'S POINT SLICE features Streetza's crust topped with a special "salsa-like" pizza sauce, chorizo sausage, onions, peppers, mozzarella and cheddar cheese, and tortilla chips.
There are many Streetza neighborhood slices. But their variety of specialty pizzas is also impressive. For example, the Crab Legs slice starts with a basil and thyme cream sauce, fresh crab meat, fresh corn, leeks, and mozzarella. Then it's topped it off with a whole crab leg!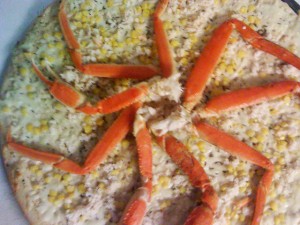 Streetza also has dessert covered. The S'mores Pizza is Streetza crust dusted with cinnamon and sugar and topped with Nutella, marshmallows, semi-sweet chocolate, crushed graham crackers and drizzled with hot fudge. Probably not the choice if you are worried about fitting into your skinny jeans!
Oh yeah, also not to be missed are the traditional cheese, pepperoni, sausage, and veggie pizzas. The Streetza Pizza slice's share a crust that is described as being between the thin crust of New York and the thick crust of Chicago. Huge slices are available as well as full pie's.
For me Streetza brings back great memories of when I was a kid and used to have all my birthday parties in Jumper's Jungle birthday party center and had a lot of pizza. For all of us Streetza delivers great pizza in a friendly and fun way!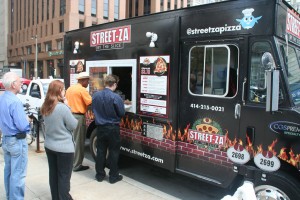 Streetza Pizza – Milwaukee, WI
http://www.streetzapizza.com